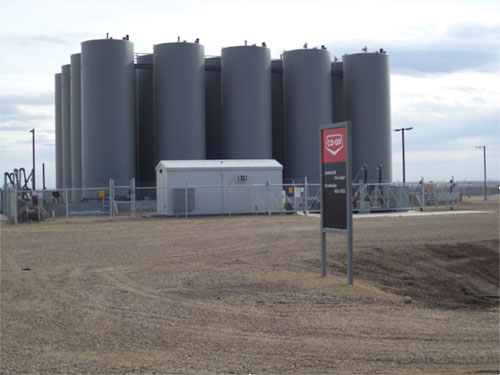 Petrocare Construction is ready to handle the complex issues with regard modern building in today's marketplace. Having completed many large and small, retail and wholesale projects in Western Canada, we have what it takes to handle what is characteristic of the petroleum sector. We have built our reputation on meeting the challenges of petroleum facility construction.
Our Design-Build work often implements the construction management format. We can come aboard at the conceptual stage of a project, working closely with the design team, or take existing plans and design to present our customer with essentially a turn-key operation.
When working with design teams and clients before construction begins this allows budgets to be accurate and results to be those intended. Responding to the complex needs of the commercial and industrial construction market requires expertise and experience - the Petrocare Construction Team has plenty of both. As a result of modern construction involving C-Stores, large and small petroleum facilities we have gained valuable experience in all kinds on construction.
We are interested in our customers needs, hence we understand "time is money" so our team of experienced people aim to be "on-time" and "on-budget".